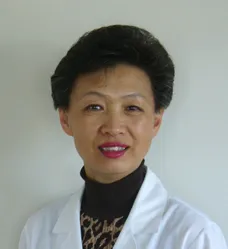 Combining over 20 years of experience in the medical field and alternative health, Dr. Dong has served the Grand Strand area for over a decade. Since Dr. Jin Li Dong started a new practice in the Grand Strand, she has made it a priority to educate patients about their health and preventive care as well as treating patients with their illnesses and problems.

Dr. Jin Li Dong graduated from the Capital Medical College in Beijing, China in 1983 where she practiced medicine as a specialist of Obstetrics and Gynecology. Dr. Dong attended post-graduate programs of acupuncture in the Traditional Chinese Medical College. After moving to the United States in 1987, she attended the Sherman College of Straight Chiropractic in Spartanburg, South Carolina. When Dr. Dong graduated from Sherman College in 1991, she practiced Chiropractic in Seattle, Washington. That same year, she became a diplomat of NCCAOM (acupuncture association). Dr. Dong has practiced in South Carolina since 1992, and has practiced in the Grand Strand since 1998. She currently has a successful practice in Chiropractic, Acupuncture, and Herbal medicines. Under Dr. Jin Li Dong, Alternative Health Clinic (now 360 Health Care) has constructed an innovative mix of health care methods that provides new-found relief in the ever-evolving search for health.

As her private practice flourished, she continued learning through diverse courses and seminars. As a result, 360 Health Care can offer chiropractic care (manipulation, pro-adjuster), acupuncture, herbal medicine, mild hyperbaric oxygenation therapy, applied kinesiology, physical therapy, live-cell study, body metabolism analysis Vivatek spinal decompression, and primary care all under one roof. Even so, Dr. Dong has not yet stopped learning. With ongoing research into cancer, stroke, autism, and cerebral palsy, we hope to offer our patients natural alternatives to their care.
Education:
Capital Medical College, Beijing China. Graduated 1983

Traditional Chinese Medical School. 1983-1987

Sherman College of Straight Chiropractic. Graduated 1991
Licensure:
Memberships & Associations:
South Carolina Chiropractic Association

NCCAOM Diplomat

Horry County Medical Association